About Us
---
Hello, my name's Rosamund Evans and I want to tell you about us.
Barker Evans Private Client Law is a niche law firm offering expertise in age and disability related issues.
You might think all law firms are the same – I want to show you they're not. Let me explain…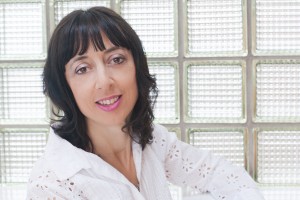 When I started my law firm in 2008 I knew I wanted to make it as easy as I could for my clients to get the help they need at a price they can afford; in a way that's comfortable and really supportive.
How do we do that?
I've worked as a lawyer in legal practices ranging from High Street solicitors to national multi-office Legal 500 law firms. I know how traditional law firms operate and I believe in a more flexible, more friendly, more practical way for clients to get help.
So here's what we do..
You can access a wide variety of information and legal advice right here on this site. Much of it's free!
You'll find case studies, How-to Guides and free checklists and top tips, documents to download as well as our popular blog posts.
You can also join our membership service called BE My Own Lawyer which gives you access to discounts, special offers and more in-depth information and support. It's free to join and you can upgrade your membership to get even more benefits such as free one-to-one advice sessions.
If you want a personal consultation why not book an appointment at our West Bridgford office or if you can't come to us – we'll come to you. Home and hospital visits are available without extra charge (in the Nottinghamshire and Derbyshire areas during usual office hours).
If you would prefer a chat over the phone at a time to suit you then our fixed fee telephone consultations could be just what you need. It's simple to arrange – read more
You will always have contact with the same professional throughout. Usually that will be me. No matter how complex or straight forward your matter is you will still receive the same quality service from the same experienced, fully qualified lawyer throughout.
Fixed Fees
Our charges are straight forward and transparent. We charge fixed fees in all but exceptional cases and always confirm what our fees are going to be before starting any work.
Our Network
Barker Evans is a specialist law practice but that doesn't mean we can't help with a wide range of issues. By working closely with a group of independent lawyers and other professionals who are each specialists in their own fields we are able to give our clients comprehensive support and wide choice in the way they access the legal services they want.
Where are we?
The firm started in the Mapperley area of Nottingham and has developed an extensive client network throughout Nottinghamshire, Derbyshire and the wider East Midlands in the UK.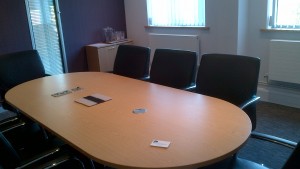 We are now based in West Bridgford Nottingham at the Bridgford Business Centre where we offer consultations in a modern ground floor meeting room situated close to easy parking and regular bus routes.
About Rosamund Evans
I am a full member of the Society of Trust and Estate Practitioners (STEP) which is the leading international body for professionals who specialise in inheritance and trust law.
In 2004 I was awarded their highly regarded STEP Diploma in Trust and Estate Administration for England and Wales, becoming a registered Trust and Estate Practitioner (TEP).
I'm also a Full Accredited Member of Solicitors For The Elderly (SFE) which is a national body for lawyers who have a special interest in issues relating to the elderly.
I'm a Regional Coordinator for SFE which means I run a regional group for members of SFE and I also give talks and presentations on issues about age and care of the elderly.
I have worked with national charity Royal Mencap as a regional consultant and been an online tutor for students studying for CILEX law qualifications.
I've appeared on BBC radio and television and regularly give presentations to business and charity organisations as well as running workshops and training events for clients and members of the public. I regularly write on inheritance law, mental capacity legislation and care issues, including writing our blog articles and the material in the BE My Own Lawyer members' section of the website.
If you would like to attend one of our forthcoming workshops let us know by completing the form below and we'll let you know more information or subscribe to our newsletter to get the latest news and updates on forthcoming events and offers.
Supporting charities
Since 2008 this firm has helped to secure well over £150,000 in legacies and donations to major national and local charities through our support for campaigns such as Remember A Charity, Will Aid, Free Will Month and others. We are members of the National Will Network. We've also been pleased to support local charities, Treetops Hospice, The Ear Foundation and Rainbows Hospice for Children and Young People.
Read about leaving a gift to charity in your Will.
---
Find us on Twitter
Check out our FAQs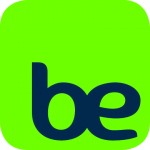 Get to know us better. Read our expert articles and legal updates.
If you've got a question you're happy to share let us know and if we can we'll answer it through the Barker Blog.
Get in touch. Ask us a question about this site or enquire about a service by completing the contact form below.