BE My Own Lawyer
---
 
Be My Own Lawyer is our unique membership service
How can BE My Own Lawyer help you?
Our online information and resource service is designed to put you in the know and in the driving seat. Save money on legal fees – learn from an expert lawyer with decades of experience. Find out how to do things for yourself.
There's no need to let legal jargon confuse you
Avoid getting lost in a maze of complicated procedures or falling into legal bear traps
Gain confidence to do things for yourself
Join BE My Own Lawyer – here to help.
Who is BE My Own Lawyer for?
Created especially to help executors, trustees and LPA/EPA attorneys understand how to carry out their roles; BE My Own Lawyer is in fact suitable for anyone who is independent-minded and wants the law made simple.
If you've ever thought:  "I wish I could be my own lawyer!" – now you can!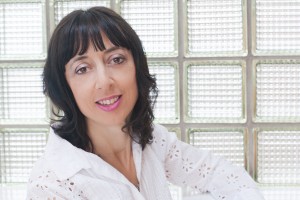 My name is Rosamund Evans and I've been specialising in the law relating to inheritance, trusts and mental capacity for over 25 years. In that time I've seen and experienced the pitfalls, problems and nightmares executors, trustees and attorneys run into.
I'll give you the tips, tricks and training you need to help you to carry out your role properly and look after the people who matter the most to you.
---
Join BE My Own Lawyer if you want to:
understand your legal rights and avoid problems;
be part of an online community sharing information and insights;
have access to professionally drafted documents and letter templates;
save money on legal fees
do things for yourself with expert support.
 What Does BE My Own Lawyer Offer?
Special articles, FAQs, How-to guides and other resources are available exclusively in the BE My Own Lawyer area of the Barker Evans Private Client Law website.
There's a members' forum open to all members where you can post comments and questions or share experiences with other members.
You'll also get exclusive offers and discounts on events, online courses and products. New features and resources are being added all the time as BE My Own Lawyer grows and develops.
Choose the membership type that suits you. You can change your membership level at any time.
What Do You Get?
FREE membership – news bulletins, specialist articles, free How-to guides, discounts on products, checklists and access to the members'-only forum.
Plus membership – offers all the advantages of Free membership plus access to extra features such as letter templates, legal documents, video courses (coming soon) and a pre-arranged FREE 20 minute telephone consultation (available after 2 months membership).
Plus 1 membership – a more interactive, personalised service, including all the Plus membership features and up to 2 free email queries per month and two free 20 minute telephone consultations (available after 2 months membership). There are also more special offers, discounts and extras exclusively for Plus 1 members.
We are adding new features to our membership services all the time, growing it into your go-to personalised legal resource.
Join BE My Own Lawyer
Free

/Month

0.00
How-to guides
Specialist articles
Members' forum
Checklists
Updates
Plus

/Month

14.99
How-to guides
Specialist articles
Members' forum
Checklists
Updates
Top tips
1 email query/month
Letter templates
Documents
Free telephone consultation
Plus One

/Month

24.99
How-to guides
Specialist articles
Members' forum
Checklists
Updates
Top tips
2 email queries/month
Letter templates
Documents
2 Free telephone consultations
Special discounts
Plus and Plus1 membership is subject to a minimum period of 3 months and all membership is subject to our terms and conditions. We reserve the right to change or withdraw some services without notice.
---
Image 'Join Us Concept' by hyena reality courtesy of Freedigitalphotos.net