Means-testing and the Right-to-Buy
---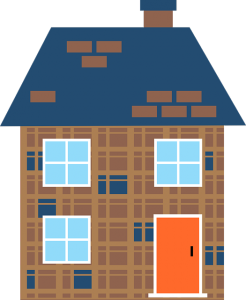 Means-testing and the Right-to-Buy Problem:
Mrs J's family consulted us after she had been living in residential care for several months. The local authority had assessed Mrs J's capital and income and told her she exceeded the limits for state help with her care costs.
Her family thought the financial assessment was wrong and came to Barker Evans for help.
Mrs J's property was originally bought from the local council under the Right to Buy scheme some years ago. Her daughter supplied the money to buy the property because Mrs J and her late husband couldn't afford the purchase price. Mr and Mrs J had registered the property at the Land Registry in their names. Following Mr J's death the Land Registry altered the property register to show Mrs J's name only.
The Valuation Problem:
Social Services told Mrs J the whole of the value of her property must be included in the means testing of her capital. Mrs J and her daughter thought this wasn't fair because Mrs J hadn't paid for the property. Under the Right-to-Buy scheme, Mrs J's name had to be put on the register of title of the property.  J was worried the money her daughter had invested in the property would be lost.
How we helped :
We explained to Mrs J and her daughter how to provide documentary evidence to show that the money for the purchase of the property was supplied by Mrs J's daughter and how to demonstrate that the money was not a gift to her parents. We helped Mrs J lodge an appeal against the local authority's financial assessment of Mrs J and successfully argued that the property should be disregarded from the means testing assessment. As a result, Mrs J was re-assessed and her daughter did not lose her financial stake in the property.
---