COVID-19 SUPPORT
---
---
We're working differently so we can keep on working to help you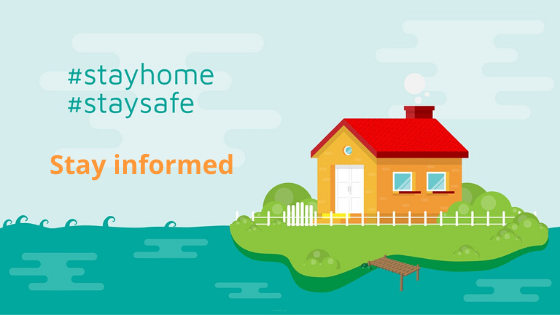 ---
In the light of the latest government advice during the Covid-19 situation we've changed some of our usual working practices. Our first priority is to look after the health and well-being of everyone who works with us, most particularly our more vulnerable clients.
There's more information about what we're doing for our clients here
Lockdown needn't mean locked out of legal help
The Covid-19 situation is making everyone feel less certain. Information is key in situations like this one. We're all living through the same experience but it affects each of us differently. On this site we have three main aims:
Making help easy to access
Keeping information relevant and useful
Sharing tailored learning and guidance
Being practical about Covid-19
We all know by now that the way we are going to deal with the Covid-19 virus is to take practical steps. Washing our hands regularly, staying at home as much as we can and observing safe distancing when we do go out. All these things are practical steps to protect ourselves, our loved ones and our communities.
But it doesn't stop there. We need to take positive action to discuss some subjects we might not normally choose to do. We should take positive steps to make sure we have plans in place and that our relatives know our wishes in advance. Here's a link to a Will questionnaire that may provide a useful starting point. You can choose either to use it as a reference or you can submit the form and we'll be in touch.
How to find help on our website
If this is the first time you've visited our site or if you have not been here for a while you might find it useful to know where you can find the information and support you want.
Let's start with the blog. There are currently over 150 separate blog posts on legal topics in the following categories:
Articles about Wills
Articles about Property ownership
Articles about Gifts
Articles about Powers of Attorney
Articles about the Court of Protection
Articles for Carers
Articles about Probate
Articles about Trusts
Articles about Tax
Articles about Disability Issues
Articles about Business
Case Studies
Looking at case studies can be enormously helpful and reassuring. It's useful to see details about other people's situations that are similar to our own. Here on the website we have examples of problems we have helped our clients to resolve. In the case studies, we can also look at some of the more technical legal points by demonstrating how they apply in real situations.
BE My Own Lawyer
In the section of the site that is exclusively for members of our BE My Own Lawyer service there is a variety of resources. As the name suggests this is where you can get access to tools that lawyers use such as document and letter templates. There are also How-to Guides, exclusive articles, and frequently asked questions to help.
What's coming soon
We're currently working on producing some online courses to help with things like making decisions for sick and vulnerable relatives. Our Joint Tenants' Toolkit is nearly ready to launch. It is a step-by-step guide to changing jointly owned property to tenants in common.
If you join BE My Own Lawyer you will be the first to know when there are new resources and get special discounts for members on various products.
We're also sharing information and resources via our Facebook page and our Twitter feed. Make sure you follow us to get news of our latest updates.
---
Stay safe, stay home and stay connected
Worried about property ownership and social care?
Want to know your options?