Events
---
View our latest events here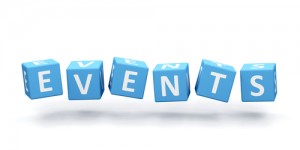 Next event….
---
Live Q&A on Care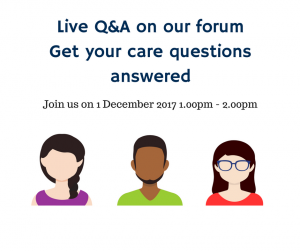 Join us for a live Q&A on our BE My Own Lawyer Forum on 1st December 2017 between 1.00pm and 2.00pm.
Share your questions and comments about care issues, the problems you've experienced and get tips and support.
It's easy to join in – sign in as a member and join us on the day for our lunchtime session. Join here
See you there!
---
Wills & Probate Workshops
Our workshops are designed to put you in the know and avoid problems.
Wills
Many people find the legal rules relating to Wills baffling and the language can seem strange.
Not sure if your Will really says what you intended?
Never made a Will before?
Not sure how to divide your assets without causing problems?
Probate
Have you been appointed as an executor in someone's Will or has a relative died without a Will?
Want to know what's involved in dealing with an estate?
Worried about probate disputes?
Wonder how banks could cheat your relatives out of their inheritance?
Our workshops explain the jargon and unravel the mysteries.
Here's the perfect opportunity to get information and practical guidance from a legal expert with over 27 years experience.
Join one of our regular workshops held throughout the year at our West Bridgford location or similar venue.
Workshop groups are small so there's plenty of opportunity to ask questions and discuss issues in a friendly, relaxed atmosphere.
There's much more to making a Will or sorting out probate than you might imagine. It's easy to make errors or get lost in the procedures.
At our workshops, we'll explain what you need to know, what can go wrong, how to avoid making mistakes and how to save time and money.
What's involved?
Q&As with an experienced Wills and probate solicitor;
Case studies;
Practical steps for the successful, trouble-free transfer of family and business assets;
Information on how to protect assets and ensure your wealth stays in the family;
Practical advice and step-by-step guidance;
Free information pack and discounts for attendees;
Light refreshments.
To register your interest and receive notification of our next dates complete the enquiry form below stating whether your interest is Wills, Probate or both.
Places are limited so pre-booking is essential.
Want to know about our workshops on Court of Protection and NHS Continuing Care? To register your interest complete the form below.
For more information or to enquire about any of our other events contact us using the form below.
---
Image courtesy of Freedigitalimages.net
Worried about property ownership and social care?
Want to know your options?