Make a Will Online
---
Need a will? Need it fast?
You can make a will online in minutes with our easy, affordable will service.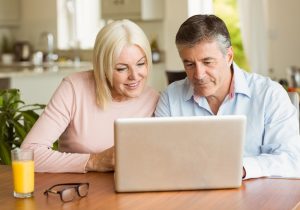 1. Simple questions guide you step by step through the process, automatically selecting the right words appropriate to your wishes.
2. Create a professional will online in the comfort of your own home.
3. Download the document ready to print and sign, or if you want added reassurance, ask our experienced solicitors to check it for you first.
Using our automated will writing tool you can produce a single or mirror will. Payments are handled securely via Paypal, credit or debit card for your convenience.
Get started – here
Single will from £50
Mirror wills from £75
Four service options give you more choice:
Premier – a complete self-service package. Answer the questions and download your Will ready to sign.
Superior – same easy to use service and we'll check your will for you before you download it.
Superior Plus – we'll check your will and print and bind it for you.
Instructions only – submit your details online for a without obligation quotation and a more personal service
Is making a will online right for you?
If the idea of making your own will online seems a bit daunting don't worry –  we're here to help you all the way.
(Please see Important Information below)
Our make a will online service is so easy –
Questions and answers help you decide which selections to make
it's easy to go back if you think you've missed something
clear service levels and prices give you more choice
expert legal support from our experienced solicitors
---
Frequently Asked Questions
What are Mirror Wills?
Mirror wills are suitable for  married couples or civil partners who want to make wills in the same or very similar terms. Our Make a Will online service can produce two will documents that each 'mirror' the contents of the other.
Are the wills suitable worldwide?
Our wills are suitable for people living in England and Wales. If you don't live permanently in England or Wales in the UK please speak to us first.
Is will registration a good idea?
We would always recommend registering your will after you've completed it for added protection. We can help you to register your will. Ask us about registering your will for added peace of mind. Will registration.
---
Make your will online

now



---
IMPORTANT INFORMATION
We want users of our online will writing service to have the best experience. If you have assets worth more than £325,000 (single person) or £650,000 (couple) we recommend you select option 4 of the service levels to request a more personal service.
Any Documents that you create using this website are yours and it is your responsibility to ensure that they reflect your intentions.  If you require a legal opinion about the effect of the documents or their legal interpretation, you must seek advice from a suitably qualified legal professional who specializes in Wills and estate planning.
Terms and conditions apply.