Subscribe to our newsletters
---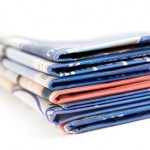 Subscribe to our newsletters and get our 10 Top Inheritance Tax Tips.
Our regular newsletters cover topics ranging from recent cases on contested Wills to updates on social care news, from reports on tax changes to tips on protecting family assets.
♦♦♦♦♦♦♦♦♦♦♦♦
Why subscribe to our newsletters?
Never miss an issue – get our newsletters delivered straight to your inbox as soon as they're published.
It's a great way to:
stay up to date with changes in the law and tax
get tips and posts on later life and disability issues
discover what's new at Barker Evans
Discounts and special offers
We also give details about discounts, special offers and exclusive invitations to upcoming events.
Our newsletters are bi-monthly so we won't be clogging up your inbox – just keeping you informed about things you need to know.
---
Think inheritance tax doesn't matter to you? Think again!
Complete the form below to subscribe to our newsletters and we'll send you a link to our 10 Top Inheritance Tax Tips.
Don't be in the dark – learn how inheritance tax affects your family and what to do about it. Find out how to build a Family Wealth Fund and protect the future of your loved ones.
SUBSCRIBE NOW
We never share your information with third parties (privacy policy).
[mc4wp_form]