What's wrong with Asset Protection Trusts?
---
Is there a problem with Asset Protection Trusts?
The spotlight has fallen on so-called asset protection trusts in recent years. The interest is fuelled by increasing concern over the number of older people who have to sell their homes to pay for long-term care.
It's common to see adverts for schemes that promise to protect assets from care fees. Frequently these arrangements centre around what are referred to as 'Asset Protection Trusts'.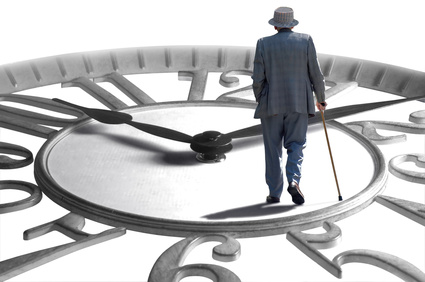 These schemes have caught the attention of the media because they are targeting older people and sometimes they're sold to people for whom the scheme isn't suitable.
Lawyers are often criticised because the media believes lawyers are thought to be behind the promotion of some of these schemes. Is this true and are asset protection trusts really a bad thing anyway?
Who is behind asset protection schemes?
Let's look at what the media mean by 'lawyers'. These days, anyone offering legal services can call themselves 'lawyers' because the legal services market has been opened up to a wide range of providers. There are plenty of individuals and organisations offering legal services who are not qualified lawyers.
Many of the newer entrants to the legal services market have brought in quite aggressive marketing techniques more commonly found in the retail and commercial sectors.
What some organisations appear to do is take a long established legal concept, the trust, and use it to create a 'product' which is then packaged and sold as being a means to avoid care fees. It isn't the idea of using a trust to protect assets that's questionable, it's the way in which the trust arrangement is being marketed that creates a potential problem.
What's wrong with Asset Protection Trusts?
The short answer is nothing in principle. The problem is if they are being used specifically and deliberately to deprive a person of a valuable asset who is likely to need residential care in the not too distant future. If this is the intention behind setting up an Asset Protection Trust then the arrangement runs a very real danger of being regarded by the local authority as a deliberate deprivation of assets. 
Organisations that openly advertise the use of Asset Protection Trusts to protect against the cost of care fees are actually creating suspicion about the products they are marketing. The suspicion will be that anyone purchasing those products has bought them deliberately to try to put their assets out of the reach of care costs.
Is it wrong to put a property into a trust?
Again, the short answer is no. Trusts have long been widely used and are appropriate in many cases for estate planning and asset management purposes. However, they should not be entered into without detailed, very specific advice from suitably qualified and experienced professionals.
Where to look for advice about Asset Protection Trusts
Look for professionals who are independently regulated and have an enforceable code of conduct, not just a voluntary one. Members of organisations such as Solicitors For The Elderly, the Society of Trust and Estate Practitioners and the Society of Later Life Advisers are trained and experienced in the provision of advice in this complex area of later life planning.
---
Newsletter

Do you want to know more about issues affecting older people and their families? Subscribe to our regular newsletters for legal updates, tips and our latest news and events here

About the author:
Rosamund Evans is a solicitor and is a full member of Solicitors For The Elderly and the Society of Trust and Estate Practitioners and specialises in inheritance law, mental incapacity and disability issues. She lectures and writes widely on these subjects.

Image courtesy of Fotolia

---