Business owners stripped of privacy
---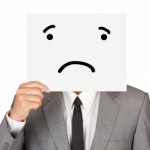 Businesses and trusts are to be stripped of privacy
Business owners are about to lose more privacy because disclosure laws are changing.
Companies have to make some information available at Companies House for public inspection. In future much more information will have to be disclosed.
Companies House will be put details of individuals who own or control a share of a company on a public register open to anyone to inspect.
Who is going to be stripped of privacy by the new law?
Many UK Companies will have to declare the names of people with 'significant control' from April 2016. This affects anyone who owns, or has control of more than 25% of the company. Their personal details could be placed on the special register.
Children and vulnerable people may be put at risk
Under the Small Business, Enterprise and Employment Act 2015 the information will be freely available through one central register at Companies House. The register will be open to inspection by anyone who wants to search for the data.
Who will be able to look at the data? Basically, anyone; fraudsters, money launderers, identity thieves, competititors, journalists and HMRC will all be able to see more personal data about UK companies and their owners.
Businesses owned by family trusts could be caught
The definition of persons with 'significant control' is likely to include people who own part of a company through a family trust.
Business owners very often choose to set up a trust for the benefit of family members. They transfer shares in their companies to the trust. Although data of individual beneficiaries is unlikely to appear directly on the register, it may be possible to identify them from the information disclosed.
Disclosure might be avoided if there is real danger
Anyone who is afraid that if their details become publically known they could be at risk can apply to have their details withheld but under the rules they have to show that they are at serious risk of violence.
Victims of domestic or sexual abuse might find they have to provide details of their past experiences if they want to avoid being traced through the new register.
Key points
Small Business, Enterprise and Employment Act 2015 comes into force in April 2016
Individuals and trusts controlling more than 25% of a company must disclose their details
Trustees who manage trusts holding shares in a private company could be forced to place information about themselves and possibly about the person who set up the trust (the Settlor) on the register.
Anyone who fails to comply with a notice to identify 'persons with significant control' will be committing a criminal offence.
What should business owners and trustees do now?
Business owners and trustees make sure you are aware of the new regulations and start putting in place arrangements to enable compliance, if you think your company could be affected.
Business owners and trustees of trusts that own shares in family-run companies need to decide how they are going to deal with the possible risks.
Could you reduce the percentage of ownership or control below the 25% threshold? Business owners could change voting rights so they no longer fall within the definition of 'significant influence or control'.
---
More articles like this →
Where do most business continuity plans go wrong?
Trustees – what is your primary duty?
More about the author: Rosamund Evans
Image by Pakorn courtesy of Freedigitalphotos.net
---
Training for Trustees
Are you a trustee of a family or charitable trust?
Are you a beneficiary of a trust or someone's Will?
Do you understand the responsibilities of being a trustee?
Do you want to set up a trust but don't know where to start?
Are you sure you know your rights?
Join BE My Own Lawyer for information, training and support to carry out your trustee role.
---