Consumer Rights Act 2015 – new remedies for buyers
---
From 1st October 2015 consumers have more protection against retailers as a result of the new Consumer Rights Act.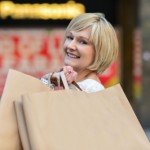 The new Act has been described as "the biggest shake up in consumer rights law in a generation"* and is designed to bring consumer legislation in line with 21st Century shopping habits.
What are the new protections?
The Consumer Rights Act 2015 extends and improves rights previously found in the Sale of Goods Act, Unfair Terms in Consumer Contracts Regulations and the Supply of Goods and Services Act.
•30 day refund
From 1st October consumers will be entitled to a full refund within 30 days of receiving the goods if they are faulty. In the case of perishable goods the period is shorter and will depend on the type of item purchased.
•Refunds, price reduction or replacement
Consumers can now demand a full refund or price reduction if a retailer has made an attempt to repair or replace faulty goods without success. If you don't want a refund or price reduction you can request the retailer attempts a second repair or replacement.
This will be particularly useful where the goods are specialist items that are difficult to source elsewhere, for example, certain kinds of disability aids that are not widely sold.
•Deductions from refunds outlawed
We all know how annoying it is when less than a full refund is offered by a retailer. Now it will be unlawful to make any deductions from refunds except in the case of the motor trade where reasonable deductions can still be made when the vehicle has been used.
•Consumer protection for digital goods
Consumers now have rights with regard to digital content that is paid for and digital content that is free but included with paid for items. There's also protection in relation to digital content supplied on DVD and other similar delivery systems. This means that if the quality of the download or other digital content is poor or faulty consumers have the same rights as for other goods and services.
•Unfair contract terms
The previous unfair contract terms regulations have been strengthened under the new law. Hidden fees and other conditions that are key to the contract can be challenged more easily. They must be clearly displayed and be transparent in meaning otherwise they could be assessed as unfair and unenforeceable.
•Services and pre-contract information
The Consumer Rights Act 2015 states that if information is given to a consumer before a contract is entered into with a retailer and the consumer relies on that information when deciding to enter into the contract, then the service must comply with the pre-contract information.
The Consumer Rights Act also retains the rules that were previously in the Sale of Goods Act concerning product quality. Items purchased must be of satisfactory quality when received and be fit for the purposes for which they are sold and match the description they are given by the retailer.
Other changes
The new legislation is also going to make it easier for individual consumers and small businesses to take action against big companies who try to fix prices or abuse their dominant position in the market. In future, legal action against such companies can be brought on a 'group-action' basis and if successful, consumers and businesses affected will receive a share of any compensation awarded without having to personally engage in the court action themselves, unless they opt-out.
Consumers will also be able to use Alternative Dispute Resolution (ADR) to resolve a complaint. ADR is usually cheaper than going through the courts. Consumers will need to use a certified ADR provider.
---
If you've had a poor experience buying disability aids please share it with us.
Follow us on G+
Image by Stockimage courtesy of Freedigitalphotos.net