Moving abroad – What if you lose mental capacity?
---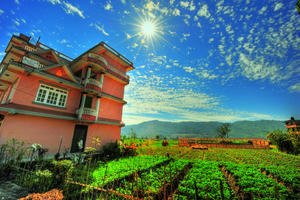 Thinking of moving abroad?
If you're moving abroad for more than just a few months, you've probably been planning it for a while.
One thing that might not be on your checklist but should be is to find out what would happen if you should lose mental capacity after moving abroad.
It's worth bearing in mind that the approach other jurisdictions take to the issue of mental capacity is not always exactly the same as it is in the UK.
In the UK we have legislation in the form of the Mental Capacity Act 2005, which gives protection to the rights of mentally incapacitated persons. Not all countries have similar protections in their legislation.
If a UK individual living, or owning property abroad loses mental capacity it is important to establish which country's courts have the jurisdiction to make orders relating to the person's property and affairs.
If it is the foreign country which has the jurisdiction, there is the issue of whether their courts will recognise and enforce orders made by courts in the UK or recognise any Lasting Power of Attorney or Enduring Power of Attorney made in this country in relation to the property.
Relatives who lose mental capacity whilst living abroad 
If you have a relative living overseas who loses mental capacity what should you do?
The first issue to investigate is whether the person made a document that is equivalent to a Lasting Power of Attorney(LPA) or an Enduring Power of Attorney(EPA) in the country where they are living.
If they haven't then an LPA or EPA made in the UK and registered with the Office of the Public Guardian may be acceptable to the foreign courts in that jusrisdiction. However, there could also be local requirements that have to be satisfied before the document can actually be used and these often vary considerably between regions within a country.
A translation of the document and a notarial certificate that the translation is accurate will be needed if you have to rely on using an LPA or EPA registered in the UK..
The HM Foreign and Commonwealth Office will also have to be asked to issue a special certificate known as an 'Apostille' to authenticate the notary's signature and seal on the translation document.
In some countries there has to be further authentification by the consular office of the country where the property or assets of the incapacitated person are situated.
Court of Protection Deputy
If an incapacitated person owns a property abroad but is usually resident in the UK and they have failed to make a Lasting Power of Attorney or the foreign equivalent, it may be possible to obtain an order from the Court of Protection for the appointment of a Deputy to manage their property and finances which would be recognised as valid in the jurisdiction where the foreign property is situated.
However, this usually requires an additional application to a local court in the country concerned to have the English Deputyship order recognised. This will not be straight forward and it is often easier and less time consuming to make an application direct to the foreign court for authority to deal with the property. It may even be necessary to do this where the incapacitated person did make an LPA or EPA in this country but the foreign jurisdiction refuses to recognise it.
Take action before moving abroad
Before buying a property abroad or leaving to live in a foreign country the wisest action is to take professional advice to make sure you fully understand all the legal and financial procedures involved and put in place appropriate documentation. Lasting Powers of Attorney should be set up to cover any UK assets that will be retained in case they need to be managed whilst you are abroad.
---
If you've got a question on these issues or any other aspect of mental capacity or inheritance law why not send us your query and we'll try to answer it on the blog. Or join our new membership service BE My Own Lawyer