NHS Continuing Healthcare Funding – Too Little, Too Late
---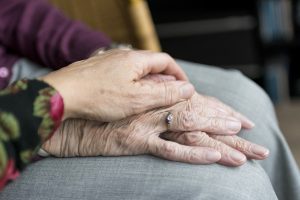 MPs have heavily criticised the NHS Continuing Healthcare funding system in a report.
Anyone who has had to apply for NHS Continuing Healthcare funding knows only too well that it can be a painfully slow, frustrating process.
Now a group of UK MPs on the Public Accounts Committee has called for urgent action. They reached their conclusions after reviewing evidence that the delays in the system are causing harm to very sick people.
The committee's report says that people are having to wait too long before being told they will receive NHS Continuing Healthcare funding. The report says the delays affect the standard of care people receive. (If you're not sure what NHS Continuing Healthcare is you can find an explanation here.)
What are the problems with NHS Continuing Healthcare Funding?
The MP's noted the following issues as the main causes of the problems:
The public is not being made aware of the existence of NHS Continuing Healthcare
Applicants have to wait too long for confirmation they're eligible
There's little consistency in the way the eligibility rules are interpreted
The application process is complicated and there's too little guidance
The MPs were told it's not unusual for people to die before they receive confirmation they're eligible for NHS CHC. Data from the National Audit Office shows that 1 in 10 people have to wait for more than 100 days before they're told they'll get funding for their care.
CCG's interpret the eligibility criteria inconsistently
One of the most frustrating points about applying for NHS Continuing Healthcare is the inconsistent way the criteria used to decide whether a patient should receive funding are interpreted.
The Public Accounts Committee found that there's a big variation between the regions of the various Clinical Commissioning Groups (CCGs). The Committee says the variations are 'unacceptable'.
Will anything change?
Meg Hillier, the chairwoman of the Public Accounts Committee, commented that:
"Conditions such as Alzheimer's disease and multiple sclerosis have devastating effects on sufferers and their loved ones. Help with meeting the costs of ongoing care can make a critical difference to their quality of life."
The 'Public Accounts Committee Report on NHS CHC Funding' concludes that the Government must act to improve the process of applying for NHS Continuing Healthcare.
But NHS England is telling CCGs to save £855 million on Continuing Healthcare and NHS-funded nursing care spending by 2020-21. It's difficult to see how the system of NHS CHC can be improved and made more widely available if major savings are going to be achieved.
Let's not hold our breath for any improvements soon.
---