Choosing a care home – 5 top tips
---
What should you look for when choosing a care home?
Choosing a care home for an elderly or disabled relative is never an easy step to take. So it's not hard to imagine a family's fears when they see news reports alleging failings or worse still, abuse at the care home where their relative lives. It's very unnerving even if the allegations turn out to be unfounded or grossly exaggerated. Many families worry they may have unwittingly put their loved ones at risk.
How do you decide whether the standards in a care home are good or not and most important of all, how do you judge whether a care home will prevent abuse?
Here are our top tips for choosing a care home
1. Look for reviews of care homes in the area where your relative wants to live
Although reviews about care homes aren't always accurate they can be a useful starting point when beginning your search. Draw up a shortlist using comparison and review sites such as Carehome.co.uk.
You could also ask professionals whose work takes them into care homes in the area, what they think. I regularly go to residential homes in the course of providing services to my clients. It's sometimes easier for a professional to spot signs of poor standards especially if they're used to looking for them.
2. Search for news reports and articles that mention the care home you are considering
Again it is important to keep an open mind and be aware that news articles are often written from a particular angle and might miss out facts that are relevant to your decision. But if a care home has picked up bad press in the past or has even been mentioned for good reasons such as winning an award, it's worth following that up to find out more.
Local press reports can be useful. If you are looking for care homes in Nottinghamshire, for example, the Nottingham Evening Post regularly carries news and articles on residential care. The national media also frequently runs features on social care issues or reports cases of alleged abuse or irregularities.
3. Join a special interest group or online forum
When you're choosing a care home support groups and online forums can be a useful source of information. Chat with relatives and carers to find out their experiences. Charities such as Action on Elder Abuse offer help and information including useful guides on how to protect the elderly which are available to download.
4. Don't Forget That Care Homes Are Businesses.
Most care homes are run to make a profit. They are businesses and therefore subject to the same sorts of financial risks all businesses face. In previous blogs we discussed the dangers for residents when care homes run into financial difficulties. Even if a resident is going to be local authority funded it is important to check out the financial credentials of the care home. A care home that is struggling financially may be tempted to cut back on resources such as training and monitoring of staff.
Check the financial press and even take action such as using the Webcheck search facility on the Companies House website to find out background information.
5. Remember to ask for professional advice
Talking to professionals before choosing a care home. Ask a lawyer to look at the care home contract before signing it. Small but important details can often be hidden in the fine detail of a care home contract. Talking to professionals who work in the social care field or solicitors who represent the elderly is a very valuable way of obtaining an insight into how well care homes are run.
We specialise in social care issues and can assist clients to select appropriate care accommodation. We can even accompany relatives when they make pre-placement visits and assist them to ask the right questions. Our online service BE My Own Lawyer has resources to help such as FAQs and How to guides.
Remember that prevention is better than cure. It's important to do as much research and take advice from a range of sources especially if there is pressure to accept a placement in a particular residential care home.
---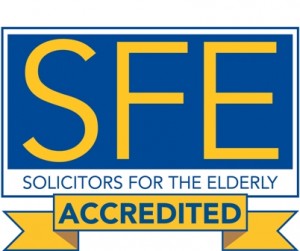 Rosamund Evans is a solicitor and accredited member of Solicitors For The Elderly
image courtesy of S_falkow / Foter / CC BY-NC