Do all solicitors charge by the hour for probate?
---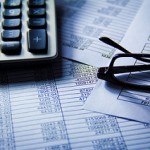 If you were to believe everything that's written about solicitors, you'd think that we're stuck permanently in the Dickensian past.
I regularly see articles claiming that all solicitors charge by the hour for probate work and demand a percentage of the value of an estate on top.
The reality is very different.
There are many examples of solicitors' firms being right at the forefront of driving change and improving competition in the legal services market.
Specialist law firms in particular are forging ahead to break with the old ways and that includes the way solicitors charge for legal services.
Solicitors know that clients want fixed fees and that's what firms like this one are able to deliver.
Non-solicitor organisations that see the wills and probate market as one they can exploit, very often make statements about solicitor-led services that just don't match reality.
At Barker Evans Private Client Law we have always offered fixed fees as a cornerstone of our services. We know that clients want transparency and certainty about fees but they also prefer services that are genuine and supportive.
What does 'fixed fee' probate services actually mean?
Some organisations claiming to offer fixed fees for probate work are in fact charging a percentage of the value of the deceased's estate.
If they claim that the amount they will charge when the client dies is fixed because the percentage charged is going to remain the same, this neatly sidesteps the point that very often the client's estate will go up in value between the date when their will is made and the date when the client dies. In that case the fee will go up even if the percentage charged doesn't increase.
At Barker Evans we don't charge a percentage of the value of the estate for probate work. We also don't insist on clients appointing us as executor in their wills.
Our basis for charging is very straight forward.
We offer a quotation for undertaking the work the family of the deceased decide they would like us to help them with.
The fee is agreed in advance of undertaking the work. The quotation is usually for the work up to the issue of the grant of probate.
If our clients want us to undertake work beyond that point we discuss with them what is required and quote a further fixed fee for that specific work. There's no obligation to use our services for the whole of the administration of the estate.
We give as much or as little assistance as our clients request – they decide.
Without obligation consultations
We know that many of our clients have never had to deal with losing a loved one before and may feel confused and upset by the probate process. So we offer an initial consultation without obligation.
We talk about what is likely to be involved and if there are some areas of the estate administration that the clients feel able to deal with themselves, we give tips and explanations to help them – at no extra cost.
Clients who want to do DIY probate can also get help from us by joining our membership service, BE My Own Lawyer. It's free to join and offers information, documents to download and FAQs. There's an opportunity for free telephone advice and email support for Plus or Plus One members.
We're always happy to receive questions from readers to answer through our blog (anonymously, of course)
Find out more about our fixed fee probate services here
To book a without obligation meeting fill out the form below
---
Although we have tried to ensure this article is correct in its details no guarantee is offered in respect of its accuracy. The article is for general information only and does not constitute legal advice. Always seek independent, professional advice for your own particular situation.
---
Image Numbers and Finance by reyermedia via flickr