Pets and Your Will – Who looks after your pet when you die?
---
Your Pets and Your Will
Owning a pet is a big part of life for many of us. Over two-thirds of owners look on their pet as a member of the family. We also invest a lot of money in them. It's estimated pet owners in the UK spend over £4.6 billion on their pets every year. That's a lot of love.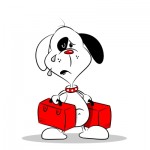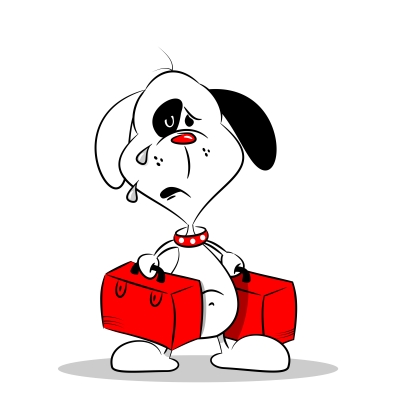 Making a Will is about looking after family members. Just like any other much-loved member of the family, we need to make sure our pets will be cared for if we're no longer around or are too incapacitated to care for them ourselves.
In recent days I've had the pleasure to visit two of my older clients each living alone apart from the companionship of a pet and they told me of the anxiety they were feeling about the future of their four-legged friends if something should happen to them.
Protect your pet if you die or become ill
For those people who have close animal-loving family and friends it's probably not too much of a problem for a suitable home to be found if an owner dies.
But if you live alone or your choice of pet is more exotic there is no guarantee they will be quickly and easily re-homed.
So what arrangements can you put in place to protect the future of that all-important furry (or scaly!) member of the household?
1.Make a Will
A good place to start is by remembering your pets in your Will. Making special provision for your pet in your Will has a number of advantages.
If you make a Will, when you die your executors have immediate responsibility for your assets and that includes pets. Even if your executors are not the people who ultimately give your animal a home, they will have the authority to start making arrangements for your pet's immediate welfare.
Despite the many jokes and stories that exist about wealthy widows leaving huge fortunes to their cats or favourite pooch, it's not actually possible to do that.
In the eyes of the law (at least) a pet is not a person. In legal terms, a domestic animal is a 'chattel' or possession and consequently, it is not possible to leave assets to it. Your favourite pet may be your closest friend but a pet can't inherit from you.
That being said, it is perfectly possible to make provision for the future care and welfare of a pet in your Will.
Make a gift of your pet
You could make a gift of your pet in your Will to a relative or friend who you know is willing to care for the animal. If you don't want to place a financial burden on that person you could also leave them a sum of money to pay for the upkeep of your pet.
Of course, there's always the risk that they might keep the money and get rid of your pet and there would be nothing in law to prevent them from doing that. So if you choose that option it's wise to make sure the new owner is going to be totally committed to taking over the care of your animal for the rest of its natural life.
Set up a pet trust
Although you can't make a pet the beneficiary of a Will or a trust, you can set up a trust either during your lifetime or in your Will which permits the trustees to use the trust money or other assets to pay for the care of your pet.
You will need to name beneficiaries who ultimately benefit from the trust assets after your pet has died. These types of trusts are called 'purpose trusts' and must be carefully worded to avoid being invalid. Professional advice is needed if you want to create this type of trust.
Ask a charity
Alternatively, you could leave a gift in your Will to an animal charity that has a commitment to caring for pets even if they can't be re-homed and express the wish the charity will take your pet after your death and care for it. Perhaps the best known charity helping pets with elderly or terminally ill owners is The Cinnamon Trust (see below for other charities).
2. Make a Lasting Power of Attorney
The death of an owner is not the only situation that can lead to difficulties when a pet is part of the owner's household.
Sudden illness and mental incapacity can also result in serious problems for a pet as well as its owner.
By planning ahead and setting up a Lasting Power of Attorney for Property and Financial Affairs you have the opportunity to impose conditions and give guidance to your appointed attorneys about the care of your animal if you are suddenly unable to make those sorts of decisions yourself.
It's amazing how often people just assume their family and friends will know what they should do in such situations and fail to take the opportunity to state clearly what they want the people around them to do.
Making a Lasting Power of Attorney gives a perfect opportunity to get your wishes set out in a clear unambiguous way in a document that has legal authority.
You can authorise your attorneys to make payments on your behalf for the maintenance of your pet.
If you become mentally incapacitated and have not given power of attorney to someone to manage your finances they will have no authority to use your money to pay for things your pet needs or is used to receiving.
Caring for a pet can be expensive
The care of an animal can involve quite significant outlay especially if vets bills or special feeding or other expenses have to be covered. This type of outlay needs planning and won't just automatically happen if you're not able to deal with it yourself.
You can set out in a Lasting Power of Attorney how you want your attorneys to arrange for the care of your pet including levels of expenditure. So if your pet is used to a five star lifestyle you can ensure that continues while you're ill or permanently incapacitated.
We all know animals are very sensitive to sudden changes in their environment or daily routines so the more that you can do to ensure the normal pattern of their lives continues, even if yours doesn't, the better the quality of your pet's life will be. That's got to be worth it!
---
Our Will writing services
Writing a Will need not be a difficult or daunting task. Here's a link to our Will Writing services
Our Lasting Power of Attorney services
Making Lasting Powers of Attorney is a good way to ensure your pet can be properly cared for if you become ill. Find out more about our Lasting Powers of Attorney services here
---
About the author
Rosamund Evans is a solicitor and STEP registered Trust and Estate Practitioner. She regularly writes on age and disability-related issues. Read more about Rosamund
Follow on Google+
Links to animal charities offering re-homing services
Related articles:
Parents Getting Frail? Time for a Family Meeting
Can Powers of Attorney be Used to Make Gifts?
←Back to Home
---
Join BE My Own Lawyer to get access to exclusive articles, How-to Guides, toolkits, members' newsletters and e-courses.
Follow on Google+
Image by Mister G C courtesy of freedigitalphotos.net
Disclaimer: This article is for general information and does not constitute legal advice. We use our best endeavours to ensure our articles are accurate at the date of publication but we offer no guarantees of future accuracy. Please check the date of publication.